Executive & Close Protection Services in Miami, FL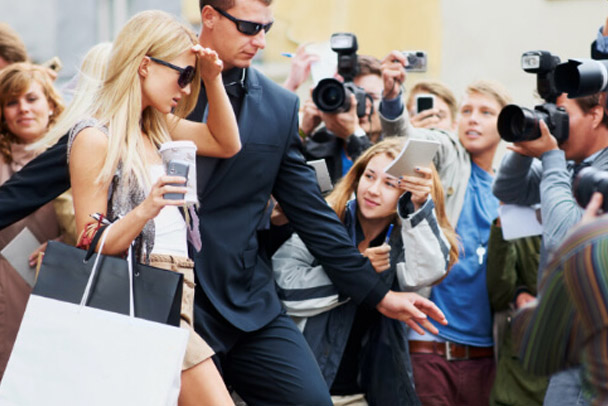 High net-worth individuals, dignitaries, and celebrities have unique security needs. Whether facing threats to their safety or privacy, they need adaptable teams that can dovetail with their lives and agenda to provide effective protection. That is why Eagle Eye creates and delivers customized executive protection services in Florida. Our specialists are highly trained and ready to offer professional and discreet close protection you can trust.
WHAT IS AN EXECUTIVE PROTECTION SPECIALIST?
During initial meetings, clients often ask what executive protection specialists do and how are they different from a bodyguard. While the terms are often used interchangeably, executive protection specialist work involves more strategy and planning than what one may expect from the bodyguard.
Extensively trained in the latest protective tactics, weapon management, surveillance skills, and more, a specialist brings an elite level of strategy and force to a protection detail. Your bodyguard will accompany you as protection while an executive protection specialist will both plan your secured excursion in Miami, as well as protect it.
Operating to ensure the best possible outcome on behalf of the principle, executive protection specialists work just as much to avoid and diffuse potential risks as they do to respond to actual security breaches. This includes planning safe routes and exits or diplomatic efforts for conflict mitigation. So, while trained and licensed in active shooter response, they are equally level-headed and skilled in diplomacy to de-escalate and avoid threats where possible. Both a good agent or bodyguard understands the negative repercussions brought on from unwise and unwarranted use of force.
As consummate professionals, Eagle Eye's Miami executive protection agents focus on optimal outcomes for the principal. This is why our clients often tell us how we exceed their expectations. So, while you can expect a high level of professionalism both from Eagle Eye bodyguards and executive protection specialists, count on your specialist to draw from elite training and skillsets to provide next-level protective services, even in the most demanding circumstances.
Experienced Miami, FL Executive Protection Agents
Highly-Trained, Professional, Discreet
Area-Knowledgeable and Language Capable
Rigorous Vetting and Regular Background Checks
EXECUTIVE PROTECTION IN MIAMI FLORIDA AND BEYOND
As both a home and destination for celebrities and executives alike, Miami calls for a variety of protection service offerings. As such, we provide estate and residential services for 24/7 protection along with shorter-term protective details. With our global network and trained traveling security agents, we can also supply protection if you head out for business or vacation.
CONTACT OUR SPECIALISTS TO LEARN MORE
When it comes to Miami executive protection services, we know there is no 'one size fits all' approach. Everyone has unique concerns and requirements. That is why we work with clients to create custom protective programs to cover all the circumstances. Contact our protection specialists today and learn what we can do for you.
Using our online request form we can be sure to connect you with the right department, and respond to you promptly.
ABOUT EAGLE EYE: EXECUTIVE SECURITY FROM THE BEST IN THE BUSINESS
Eagle Eye has been creating top-tier executive protection plans since 2008. Our founders, having their roots in elite intelligence and fighting forces, devised processes, protocols, training, and more to make us one of the world's top executive protection companies. With services covering a wide range of needs like information security and corporate protection, and residential security, our all-encompassing approach to security gives you the best protection possible.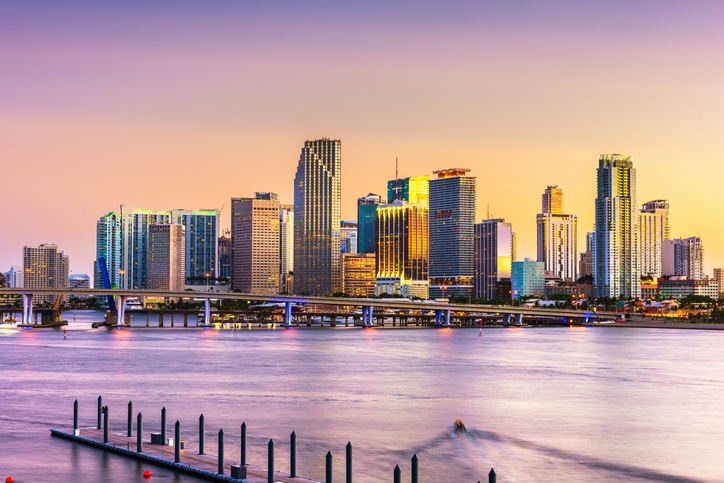 Personal & Executive Protection in Miam, FL
If you're traveling or looking to relocate your family and business to Frisco, we offer security services to help find and reduce threats to you and your company. From executive protection to cybersecurity and training, Eagle Eye Protective Services has the right security for the right needs. More in Miami
"Eagle Eye understands our situation...
.. and out of all the Companies we have worked with they are the most flexible and responsive.
They are professional in every sense and are always willing to go above and beyond.