Mobile Security Patrol Services in Dallas, TX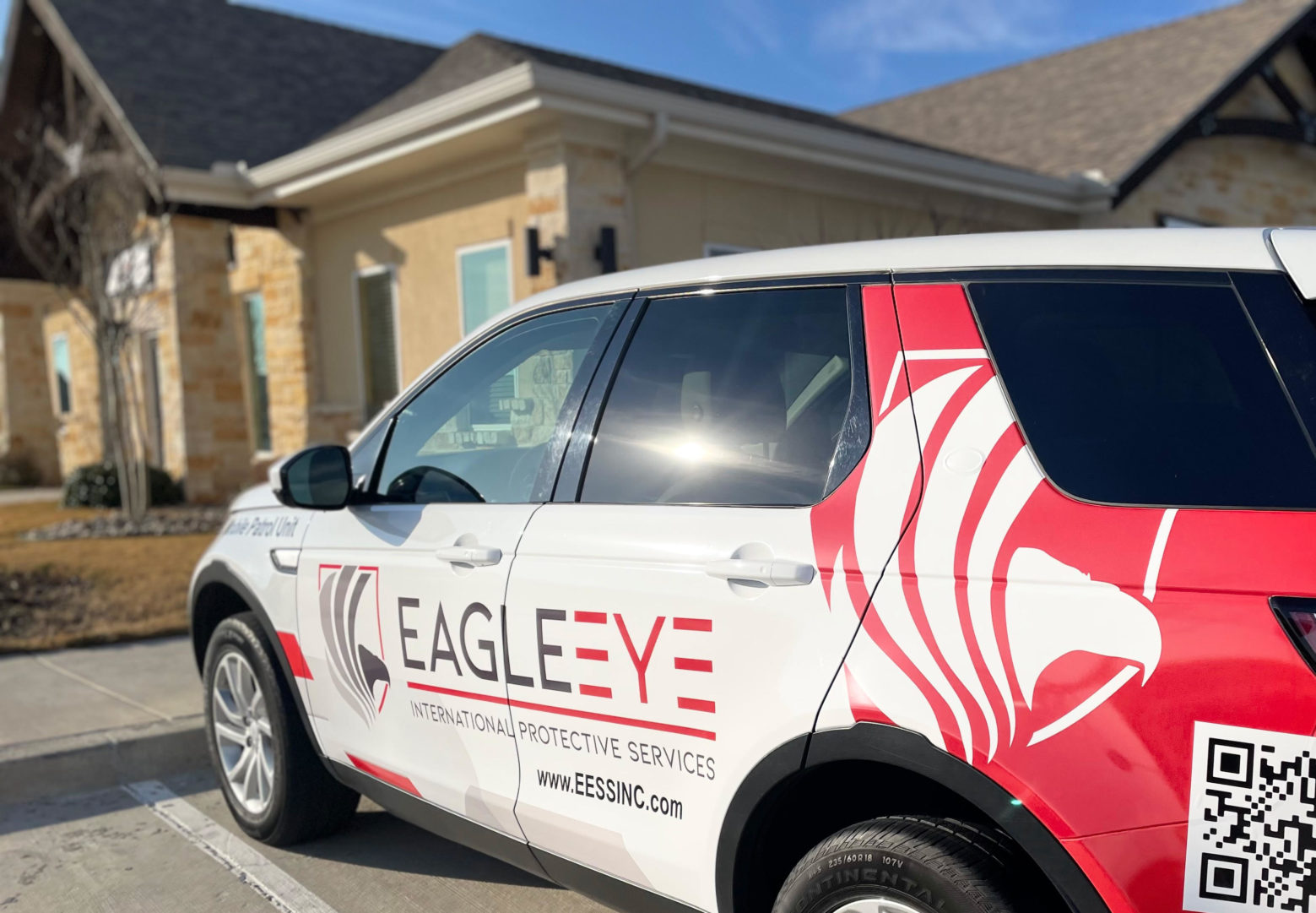 If you're responsible for securing your company's property, we know you've got a lot of considerations. Between staffing, equipment and budget, security operations managers are busy working to satisfy objectives without sacrificing safety. That's why Eagle Eye offers flexible mobile security patrol services for the Dallas, Texas area.
CUSTOMIZED PLANS FOR AFFORDABLE 24/7 PROTECTION
Our security consultants can create a mobile security patrol plan based on your needs. You can employ our professional guards for extensive 24/7 coverage or have smaller details supplement your current security program.
COMMANDING PRESENCE FOR INCREASED SAFETY
Eagle Eye mobile security patrols are uniformed and outfitted in an official security vehicle for a commanding presence. Deterring theft, vandalism, and other illegal activities on your property, our mobile guarding services protect your company's investments and helps keep your staff safe.
MOBILE SECURITY PATROL SERVICES FOR ALL OF DALLAS, TX
We cover all of Dallas. Whether you need a mobile security patrol for a location in The Cedars or a business park off the North Central Expressway, our teams are ready to roll. Every Eagle Eye mobile guard is vetted and trained to perform. Vigilant in surveillance, reporting, and responding, our team will help keep your community and business secure.
LOCATIONS PATROLLED INCLUDE:
Commercial and Residential
Office Parks
Warehouse Complexes
Ports/Docks
And others
QUESTIONS OR CONCERNS? CONTACT US.
Contact Eagle Eye today. Our security consultants will help you determine the level of coverage you need depending upon your needs.
Armed and Unarmed Guard Services
Highly Vetted & Highly Trained
Discrete Services Available
Actionable Intelligence Reporting
Low Turnover / High Retention Rate
Using our online request form we can be sure to connect you with the right department, and respond to you promptly.
ABOUT EAGLE EYE: HIGH-LEVEL SECURITY IS IN OUR DNA
The Eagle Eye team was founded by former military and intelligence personnel. Our methods, programs, and services are all founded on high-level security operations and principles to bring you the latest in safety and protection. Whether you're using our mobile patrol services or taking your team to the next level in one of our corporate security personnel training programs, you're getting service from the best in the security business.

Personal & Executive Protection in Dallas, TX
If you're traveling or looking to relocate your family and business to Frisco, we offer security services to help find and reduce threats to you and your company. From executive protection to cybersecurity and training, Eagle Eye Protective Services has the right security for the right needs. More in Dallas
"Eagle Eye understands our situation...
.. and out of all the Companies we have worked with they are the most flexible and responsive.
They are professional in every sense and are always willing to go above and beyond.