Corporate Campus/Site Security & Protection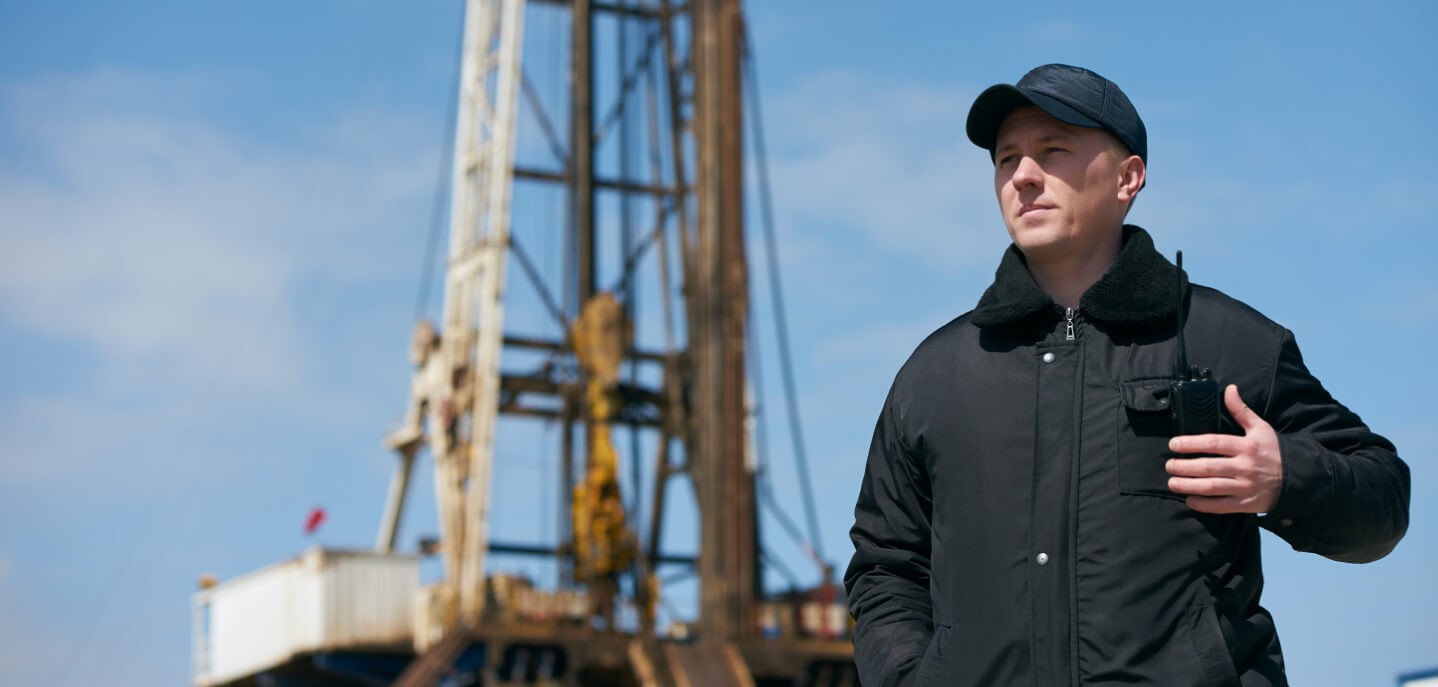 Now more than ever, large businesses are under the threat of attack. Not only can employees and executives be in jeopardy physically; brick-and-mortar properties and intellectual property can be at risk as well. Your company needs the best security possible, in all forms. When you count on the experts at Eagle Eye to help you, we will provide the corporate security you need for all aspects of your business.. Our team members are extensively trained, and are certified to provide you with the corporate security your campus needs. But, our services don't stop there. We can also help with building security, information security, and intelligence and analysis.
Active Shooter Trained, Armed Protection
Highly Vetted & Highly Trained
Discrete Services
Tactical Services. Actionable Intelligence Reporting
Low Turnover / High Retention Rate
Using our online request form we can be sure to connect you with the right department, and respond to you promptly.
Observe. Report. Respond.
When you choose Eagle Eye for your corporate security and protection needs, you'll find that we're never idle. You'll find us actively and constantly observing your campus, always on the lookout for any intrusions or threats. And, you'll be secure in the knowledge that should we discover any threats or breaches, we will act on them, and mitigate them, quickly. At the end of the shift, our team will fully apprise the next shift, and you the client, of anything and everything that's important to your utmost safety. We're thorough, capable, and consummately professional.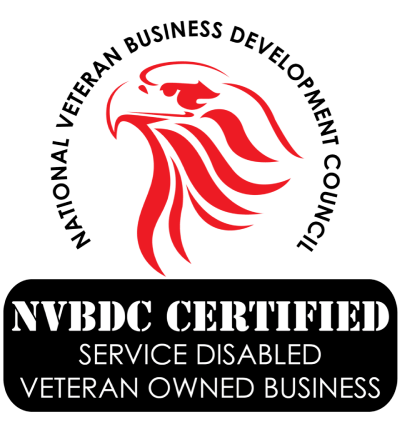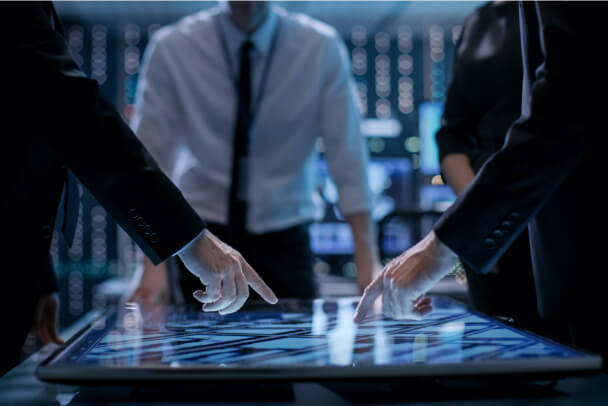 Customized Site Security & Program Design
At Eagle Eye, we provide you with solutions that are highly specific to your needs. We understand that no two corporations are the same - so your security shouldn't be cookie-cutter. We work with you to design a security program for your site that analyzes your needs, potential threats, and current staff - and then offer you a unique approach to campus security.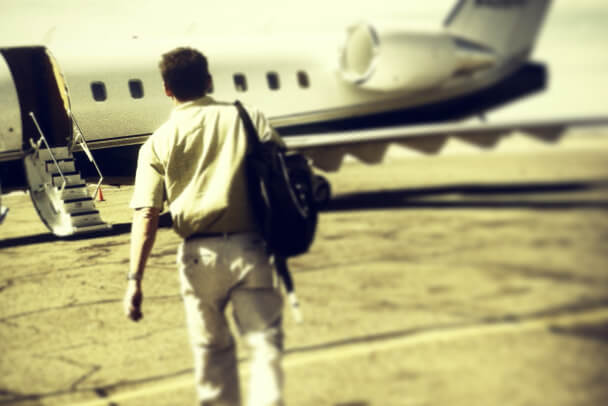 Executive Protection & Travel Security
Traveling within the country and internationally can pose a risk to high-profile people. Enhanced protection for those in the public eye has become more important than ever. You should know you can count on the professionals at Eagle Eye to provide you with the executive protection you need.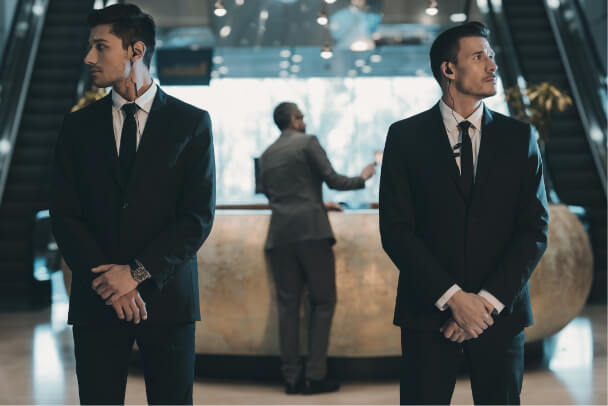 If you're planning a corporate event, ensuring safety foryour staff and guests is of the utmost importance. At Eagle Eye, we provide the ultimate in corporate event security, performed by our highly-trained team. You'll be able to enjoy your event, while we ensure there is no intrusion of unwanted individuals or threats to your safety.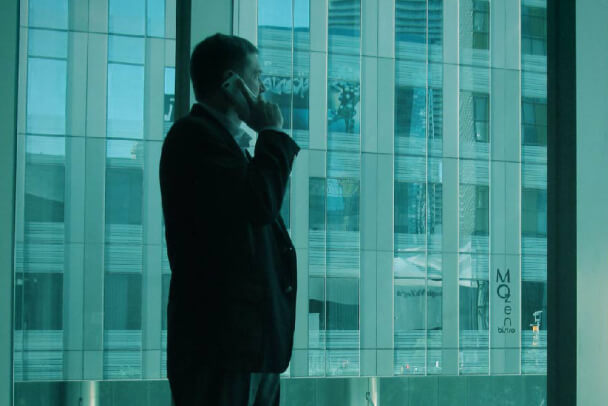 Threat Analysis & Vulnerability Assesment
At Eagle Eye, we provide each client with the individualized services they deserve. We do this by thoroughly assessing the unique needs of your corporate campus and offering threat analysis, assessment and planning on a highly specified basis. Our highly-trained team will then deliver the exact protection solutions for your situation.
Low Profile Corporate Campus Security & Surveillance
Eagle Eye knows when protection should be obvious, and when coverage should be discreet. Our low-profile protection services will provide you with top-level, plain-clothes agents who protect your corporate campus and the people employed there with the utmost discretion. They will blend in seamlessly, all while being able to mitigate threats at a moment's notice.
"What we like about the agents is that they come from a diverse field of past specialties...
..one of our agents was a medic in the army and was indispensable in a prior incident. Our campus is very spread out and these guys don't stop moving. They are always alert and aware."