Corporate Campus/Site Security & Protection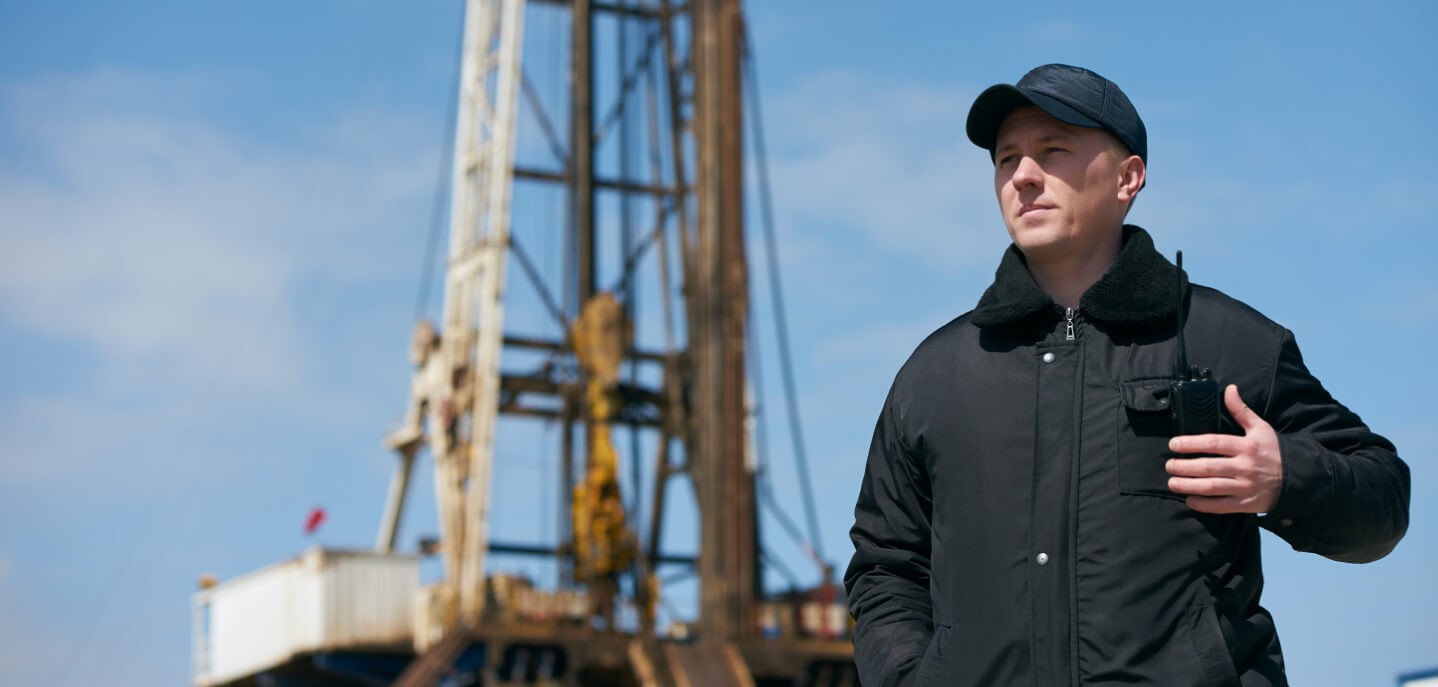 Securing Campus Business Locations Has Unique Challenges that Eagle Eye Understands
At Eagle Eye, we are experienced with the security challenges of a large campus that some businesses need for their particular industry. When corporate grounds include several large buildings, parking lots, green belts, warehouses, and a variety of entry points, then the ability to ensure security requires high quality, trained personnel and extensive tactical experience.
What is corporate campus security?
We define corporate campus security as the measure and practice of ensuring the safety and protection of a corporate entity's physical premises; including the people who work and operate within this defined area.
In today's climate, large businesses face heightened risks of attack in a variety of ways and from many sources. These threats extend beyond physical harm to employees and executives, it also encompasses property, products, and intellectual assets. Corporate campus security involves a layered combination of highly trained security personnel, reliable surveillance systems, access control systems, emergency response protocols, and other security measures. All designed to prevent unauthorized access to the property and its assets.
A Security Guard Force Trained to Be Disciplined and Responsive
Our corporate campus security personnel understand that their work goes far beyond just observation and reporting. At Eagle Eye, we train our security force to mitigate risks and respond effectively to any security incidents or threats that may arise within the corporate campus environment.
What separates us from other security service companies is our robust hiring process for these important jobs. We pride ourselves on our stringent interviewing and research that we've evolved from our many years in the security sector. Our expertise and experience has informed a process that culminates in our ability to employ candidates of the highest caliber. We are only interested in security officers who are imminently trustworthy, consistently reliable, and mentally aligned with the requirements of their position and the safety of our clients.
1. Application and Screening: Candidates submit their applications, including resumés and relevant documents. Initial screening involves reviewing their credential qualifications, security experience, and suitability for the role.
2. Suitability Assessment: Candidates fill out a pre-employment questionnaire that refines our understanding of the person by gathering additional information about their background. This includes but not limited to: previous employment history, level of education, professional references, and any legal or security-related issues that would affect their work.
3. Interview and Assessment: Shortlisted candidates are typically invited for an interview. This stage assesses their qualifications, skills, and suitability for the role, including their ability to adhere to security protocols and handle sensitive information.
4. Background Checks: We are background check experts and so our work is comprehensive. We verify the accuracy of the information provided to us in the first two parts of our process. This may include employment verification, educational qualifications, reference checks, and criminal record checks.
5. Additional Security Clearance Procedures: Depending on the nature of the position and your organization's requirements, candidates may undergo a more extensive security clearance process. This involves a detailed investigation into their personal, professional, and social history. We expand our interview process with the candidate and may interview their references in more detail.
A Layered Approach to Security
For large campuses, we are familiar the various forms of surveillance technology that are used to keep an eye on all parts of the campus. Video surveillance technology, access control systems, alarm systems, and optical turnstiles are a part of today's security arsenal. Having personnel that are familiar with state of the art security electronics is part of our training process. Our goal is to deter, detect, and prevent potential security problems at your corporate campus.
From Executive Protection to Mobile Security Patrols
Our expertise covers a wide range of security services that can include individual VIP protection for executive, c-suite officers, and high value personnel. We also have mobile security personnel for patrolling large campuses and industrial centers. We can help you with practical security tactics and broader strategic security analysis. We are full service security services company that has been in the industry since 2008.
Now more than ever, large businesses are under the threat of attack. Not only can employees and executives be in jeopardy physically; brick-and-mortar properties and intellectual property can be at risk as well. Your company needs the best security possible, in all forms. When you count on the experts at Eagle Eye to help you, we will provide the corporate security you need for all aspects of your business.. Our team members are extensively trained, and are certified to provide you with the corporate security your campus needs. But, our services don't stop there. We can also help with building security, information security, and intelligence and analysis.
Active Shooter Trained, Armed Protection
Highly Vetted & Highly Trained
Discrete Services
Tactical Services. Actionable Intelligence Reporting
Low Turnover / High Retention Rate
Using our online request form we can be sure to connect you with the right department, and respond to you promptly.
Observe. Report. Respond.
When you choose Eagle Eye for your corporate security and protection needs, you'll find that we're never idle. You'll find us actively and constantly observing your campus, always on the lookout for any intrusions or threats. And, you'll be secure in the knowledge that should we discover any threats or breaches, we will act on them, and mitigate them, quickly. At the end of the shift, our team will fully apprise the next shift, and you the client, of anything and everything that's important to your utmost safety. We're thorough, capable, and consummately professional.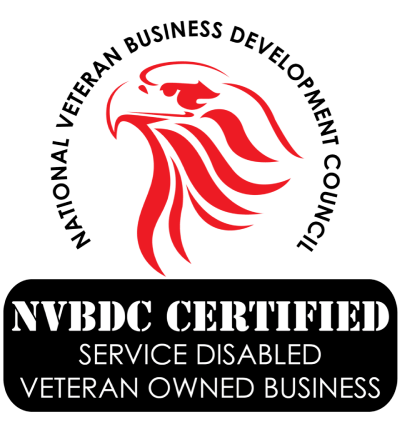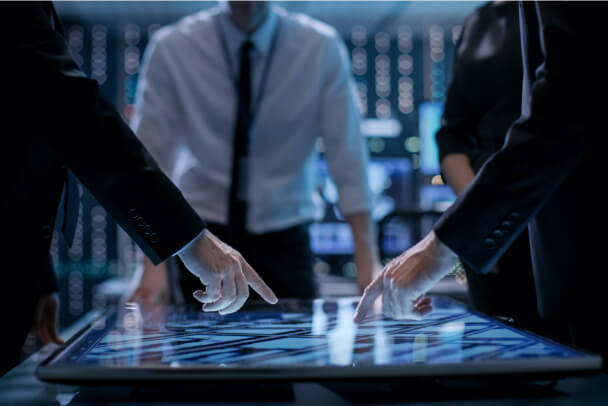 Customized Site Security & Program Design
At Eagle Eye, we provide you with solutions that are highly specific to your needs. We understand that no two corporations are the same - so your security shouldn't be cookie-cutter. We work with you to design a security program for your site that analyzes your needs, potential threats, and current staff - and then offer you a unique approach to campus security.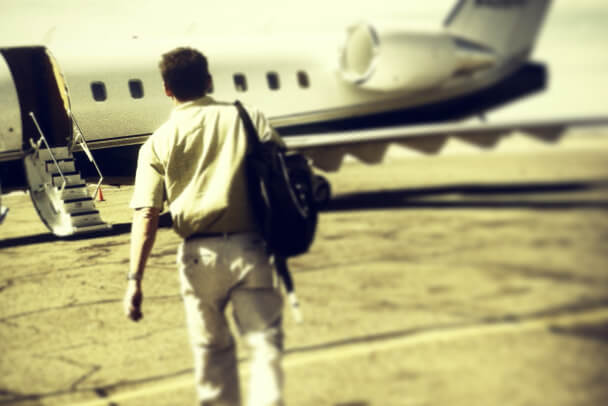 Executive Protection & Travel Security
Traveling within the country and internationally can pose a risk to high-profile people. Enhanced protection for those in the public eye has become more important than ever. You should know you can count on the professionals at Eagle Eye to provide you with the executive protection you need.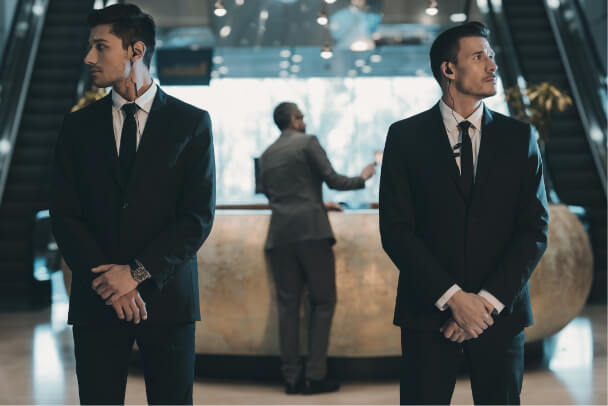 If you're planning a corporate event, ensuring safety foryour staff and guests is of the utmost importance. At Eagle Eye, we provide the ultimate in corporate event security, performed by our highly-trained team. You'll be able to enjoy your event, while we ensure there is no intrusion of unwanted individuals or threats to your safety.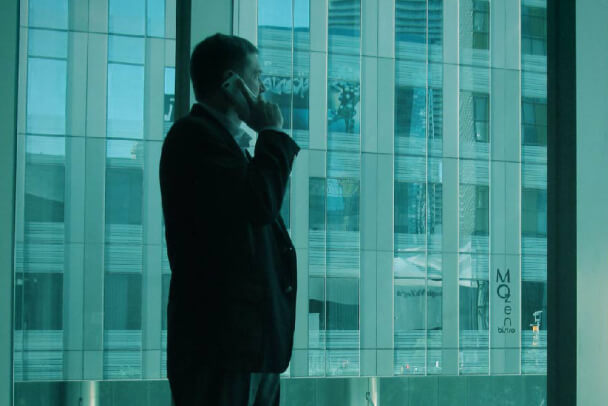 Threat Analysis & Vulnerability Assesment
At Eagle Eye, we provide each client with the individualized services they deserve. We do this by thoroughly assessing the unique needs of your corporate campus and offering threat analysis, assessment and planning on a highly specified basis. Our highly-trained team will then deliver the exact protection solutions for your situation.
Low Profile Corporate Campus Security & Surveillance
Eagle Eye knows when protection should be obvious, and when coverage should be discreet. Our low-profile protection services will provide you with top-level, plain-clothes agents who protect your corporate campus and the people employed there with the utmost discretion. They will blend in seamlessly, all while being able to mitigate threats at a moment's notice.
"What we like about the agents is that they come from a diverse field of past specialties...
..one of our agents was a medic in the army and was indispensable in a prior incident. Our campus is very spread out and these guys don't stop moving. They are always alert and aware."