International Travel Security from San Diego, CA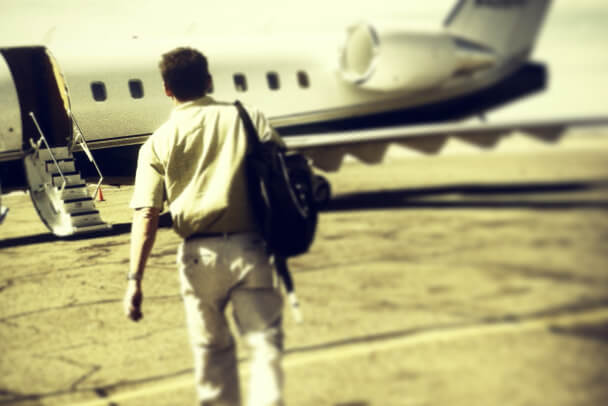 International (and even domestic) travel opens the door for increased security threats. This is especially true for dignitaries, high-ranking corporate officers, and other high-profile figures. Being outside secured locations, traveling with valuable assets, or even just being seen as a person worth hefty ransoms, can make a traveler a desirable target for bad actors. With these dangers in mind, Eagle Eye International Protective Agency offers elite-level international travel security out of San Diego. Or, if you're coming to San Diego and need personal security agents, our executive protection services can cover the duration of your stay.
PRIVATE SECURITY FOR INTERNATIONAL TRAVEL MADE EASIER
The U.S. Department of States provides a constant list of travel advisories on high-risk destinations. From elevated crime to kidnapping threat advisory, it becomes clear that many areas require a great deal of planning and logistics. At Eagle Eye, we create custom international travel security plans for every client from the moment you leave San Diego until you return home.
Our travel security specialists do the advanced work to keep you, your family, and your associates safe. Using intel reports specific to your destination, we organize with local agents, coordinate armed transport, and make the other necessary arrangements to see to your secured traveling. Fully certified and licensed to operate around the globe, we are ready for your constant protection.
Armored Vehicles Available
Local Agents & Support
Secure Communications Packages
Trained & Certified Agents for Maximum Protection
CONTACT OUR TRAVEL SECURITY SPECIALISTS
All of our clients' trips demand unique accommodations. This is why all of our travel security management plans start with a conversation. Contact our consultants to discuss your international agenda. They can answer any questions you have and get started on creating a plan for your safe departure and return. Whether you are flying out of SAN or anywhere else, we can secure your trip from A to Z.
Using our online request form we can be sure to connect you with the right department, and respond to you promptly.
ABOUT EAGLE EYE: EAGLE EYE IS COMMITTED TO THE BEST IN SECURITY SERVICES
Since 2008, our company has been providing international travel protective services in some of the world's most demanding locations. With our roots in elite security forces like the U.S. Special Forces, our processes, procedures, and skills are always honed to deliver the highest level of protection. We've developed trusted, tight security networks around the globe and work with these connections to make sure our clients are covered by the best available. When you travel with Eagle Eye international security forces, you are going with the best in the business.
Learn More About Our San Diego Security Services
If you're traveling or looking to relocate your family and business to San Diego, we offer the security services to help find and reduce threats to you and your company. From executive protection to cybersecurity and training, Eagle Eye Protective Services has the right security for the right need. More in San Diego
"Eagle Eye understands our situation...
.. and out of all the Companies we have worked with they are the most flexible and responsive.
They are professional in every sense and are always willing to go above and beyond.