Mobile Security Patrol Services in San Diego, CA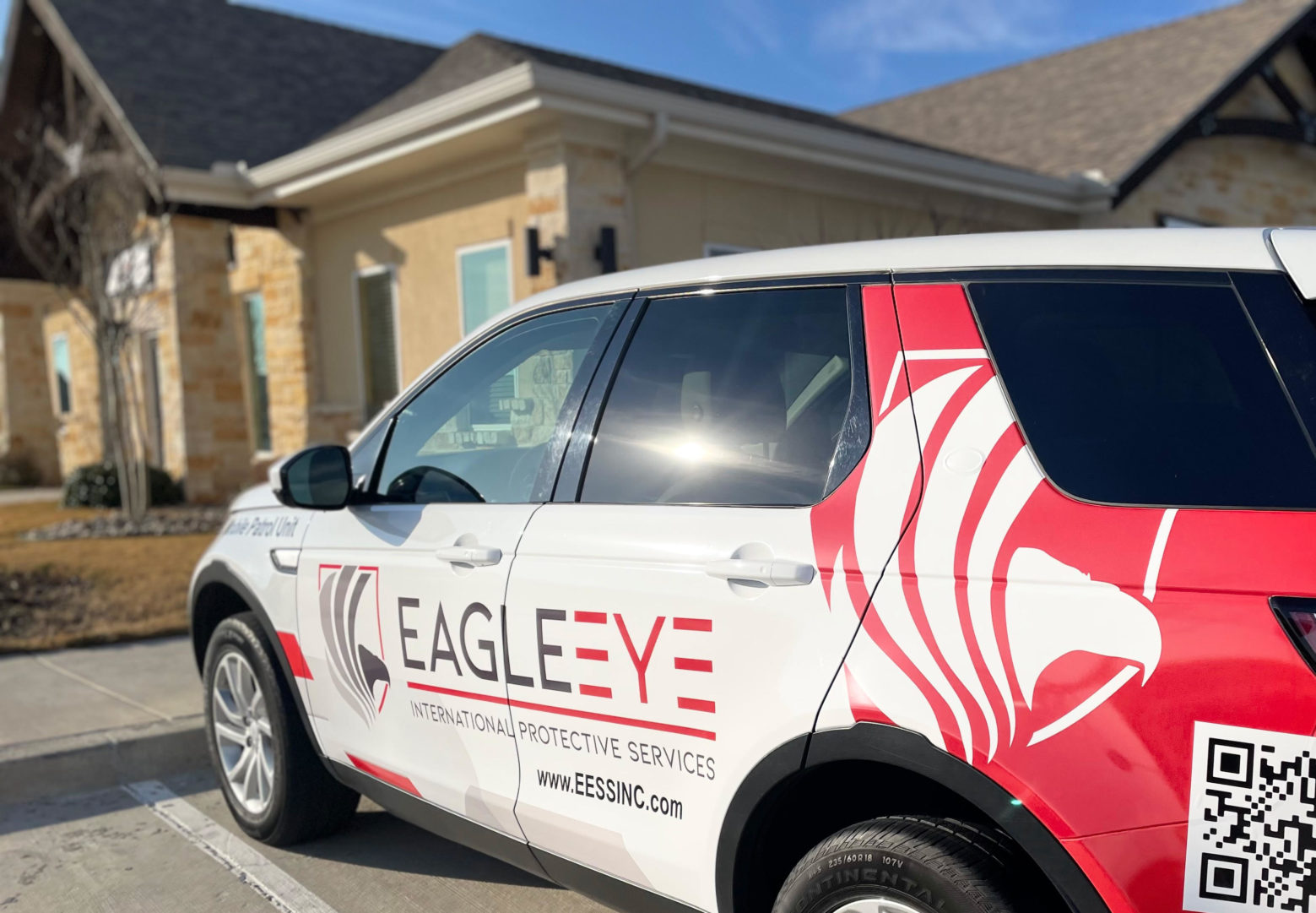 Operation managers know that safeguarding a building, warehouse or lot is an around-the-clock job. However, staffing, scheduling, and outfitting for 24/7 security in California is no small effort. That's why so many security chiefs trust our mobile security services in the San Diego area. Our teams are professional, effective and help you keep your employees and property safe.
AFFORDABLE MOBILE GUARDING PLANS TO SUIT YOUR NEEDS
Eagle Eye works with your needs to create a plan that works for your locations. With flexible options, you can either supplement your current mobile guarding team or arrange for extended mobile security patrol services. This way you can get just the protection your location needs to maintain your facility and manage your budget.
MOBILE SECURITY PATROLS THROUGHOUT SAN DIEGO, CA
Our mobile security patrol services will cover any location you need in an outfitted, clearly marked security vehicle. Whether you require eyes on a building in the Gaslamp Quarter or rotations around a large industrial park near Mission Trails, our outfitted mobile guarding vehicle can cover the shift.
LOCATIONS PATROLLED INCLUDE:
Commercial and Residential
Retail Malls
Warehouses
Ports/Docks
And others
PROFESSIONAL SAN DIEGO, CA MOBILE SECURITY PATROL SERVICES
Our teams are highly trained and ready to patrol. We have a low turnover rate so you know your team is experienced and motivated. Guards are trained in surveillance, observation, and operations to ensure you get the best in mobile patrol security services.
QUESTIONS OR CONCERNS? CONTACT US.
If you have questions on how we can help, contact our security consultants today. We can discuss your needs and create a mobile security plan to fit your operations.
Armed and Unarmed Guard Services
Highly Vetted & Highly Trained
Discrete Services Available
Actionable Intelligence Reporting
Low Turnover / High Retention Rate
Using our online request form we can be sure to connect you with the right department, and respond to you promptly.
ABOUT EAGLE EYE: EAGLE EYE IS COMMITTED TO THE BEST IN SECURITY SERVICES
Founded by former military and intelligence personnel, Eagle Eye International Protective Services is committed to protecting people and property from bad actors. From our corporate security training services and corporate site protection to mobile guarding, we offer the best in safeguarding for businesses, their employees, and their property. Let Eagle Eye bring this experience to work for your company.
Learn More About Our San Diego Security Services
If you're traveling or looking to relocate your family and business to San Diego, we offer the security services to help find and reduce threats to you and your company. From executive protection to cybersecurity and training, Eagle Eye Protective Services has the right security for the right need. More in San Diego
"Eagle Eye understands our situation...
.. and out of all the Companies we have worked with they are the most flexible and responsive.
They are professional in every sense and are always willing to go above and beyond.