Security Driver Services in San Diego, CA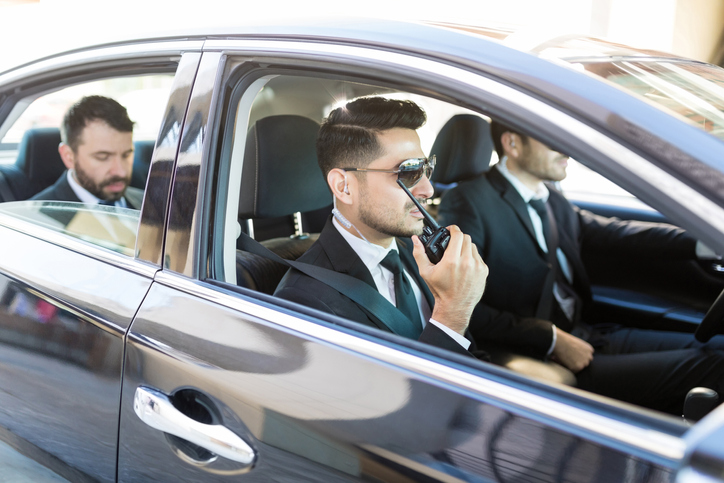 Eagle Eye clients have different security needs. As high-level executives and high-profile individuals, their concerns around safety and privacy require high-caliber protective services. And when it comes to ground transport, close protection is a must. That is why, in addition to executive protection details, Eagle Eye offers security driver services for the San Diego, CA area.
PROFESSIONAL, DISCREET SECURITY CHAUFFEURS
Eagle Eye executive protection security drivers are vetted and trained to provide the best in security and service. Our procedures are designed by former military, intelligence, and law enforcement agents to ensure optimal service. In addition to our top-tier protocol and process, our security drivers are committed to professionalism. Discretion and executive presence are trademarks of our all work.
SECURITY DRIVERS FOR ALL OF SAN DIEGO, CA
Regardless of your destination in San Diego, Eagle Eye agents will get you there securely. Even if you only need transport from Brown Field Municipal Airport to your home or you require a return operation to and from areas like Coronado or Sorrento Valley, you can trust Eagle Eye to get you there safely.
Unarmed and Armed Services
Vetted, Trained & Experienced
Professional Presence
Discreet Personal Security Drivers
Low Turnover / High Retention Rate
CONTACT OUR EXPERTS
Contact our team today to get started. We are happy to answer any questions you have or help you book ground transport. All our security drivers are familiar with the San Diego area to handle whatever route you need.
Using our online request form we can be sure to connect you with the right department, and respond to you promptly.
ABOUT EAGLE EYE: EAGLE EYE IS COMMITTED TO THE BEST IN SECURITY SERVICES
Eagle Eye Inc took flight in 2008 as a personal protection agency for clients in Mexico City and Latin America. Started by former U.S. Special Forces and intelligence agents, our procedures, processes, and systems were all cemented in providing the best in protection at the highest levels.
While our agency has grown, we remain committed to this ethos in all we do. Today, Eagle Eye offers a wide variety of security services for individuals and organizations worldwide. When you choose to go with Eagle Eye security drivers, you're getting this extensive history and commitment to work for you.
Learn More About Our San Diego Security Services
If you're traveling or looking to relocate your family and business to San Diego, we offer the security services to help find and reduce threats to you and your company. From executive protection to cybersecurity and training, Eagle Eye Protective Services has the right security for the right need. More in San Diego
"Eagle Eye understands our situation...
.. and out of all the Companies we have worked with they are the most flexible and responsive.
They are professional in every sense and are always willing to go above and beyond.