Executive & Close Protection Services in Dallas, TX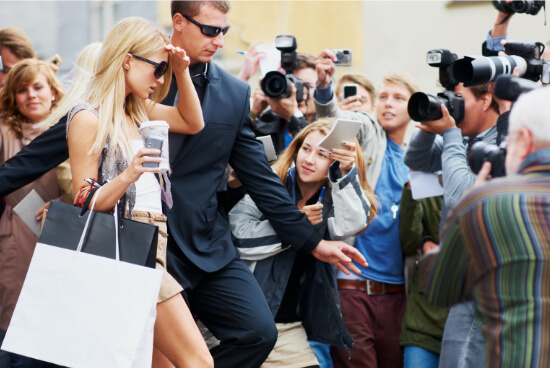 Dallas, Texas is a city of cutting-edge industry and exciting attractions that bring the world to visit. Government officials, top-ranking executives, and high-net-worth individuals all come to stay and play. And when they do, Eagle Eye is here to offer top-tier executive protection services for both short and long-term visits.
TOP-TIER EXECUTIVE SECURITY FOR VIP PROTECTION
Eagle Eye began from a commitment to total high-level protection. Our founders, former members of the U.S. Special Forces and intelligence communities, took their high-security experience and focused it on creating a top-tier executive protection agency. Since our start in 2008, Eagle Eye has grown into a global network providing a full line of protective services from cybersecurity to corporate protection and beyond. When you choose Eagle Eye for your executive protection, you're getting the best in the business.
In addition to being skilled in advanced security measures, your agents are also trained in creating a low-profile and professional protective presence. Capable of blending in and diffusing or preventing security issues before they become large and turbulent, your team will serve as reliable, discreet, and trusted members of your professional entourage. Using a wide range of tactics and approaches, your detail works to create both a safe and smooth protective environment as you move throughout your day.
Short and Long-term Protection
Discreet and Professional
Able to Maintain Low-profile
Internationally Trained
Language Capabilities
EXECUTIVE SECURITY FOR DALLAS, TX & BEYOND
Our clients lead dynamic lives. Whether it is being active in the city of Dallas or traveling internationally, they need protection that can move with them. This is why we create custom security plans for each client. While one client may only need executive security for a day's event in the Design District, another may require a longer stint to protect a residence in the Cedars. Adaptable and flexible, our teams can cover it all. No matter your close protection needs while you're in Dallas, the surrounding area, or beyond, we can work with you.
CONTACT OUR SECURITY EXPERTS WITH QUESTIONS
As experienced specialists, we understand the varied challenges our clients are confronting. This is why we work with them to create customized security plans. We encourage you to contact our protection specialists to learn more. They can address your questions or concerns to help you get the protection you, your family, or your company needs.
Using our online request form we can be sure to connect you with the right department, and respond to you promptly.
ABOUT EAGLE EYE: EAGLE EYE IS COMMITTED TO THE BEST IN SECURITY SERVICES
Our clients often tell us how we exceed their expectations. Whether it is going the extra mile, our seamless and flexible coverage, or our professional adaptability, our teams impress in even the most demanding situations. Nonetheless, we don't rest on our laurels. Our teams are constantly at work to stay ahead on the security front and bring the best service to our clients. That is the Eagle Eye difference.

Personal & Executive Protection in Dallas, TX
If you're traveling or looking to relocate your family and business to Frisco, we offer security services to help find and reduce threats to you and your company. From executive protection to cybersecurity and training, Eagle Eye Protective Services has the right security for the right needs. More in Dallas
"Eagle Eye understands our situation...
.. and out of all the Companies we have worked with they are the most flexible and responsive.
They are professional in every sense and are always willing to go above and beyond.