Residential Security Services in Dallas, TX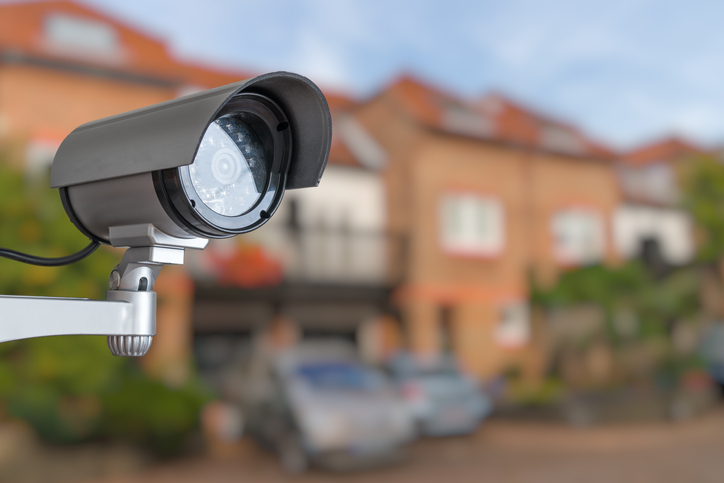 Dallas's strong presence in the defense, financial services, IT, and telecommunications industries makes it a powerful town. That's why our executive protection teams are ever-ready to offer the best in Dallas, TX residential security services. Whether you live in a high rise in the livelier areas of Uptown and the Design District, or you're located on the quieter roads of Preston Hollow, Eagle Eye will create and provide a strategic protective services operation to fit your preferences and lifestyle. We serve the entire Dallas region with elite residential security services like no other.
Founded in 2008, Eagle Eye International Protective Services operations are led by former U.S. Special Forces, law enforcement, and intelligence personnel. Your residential security team is not only trained by the best, they are former officers or military themselves. Our service details are knowledgeable on the Dallas area to provide efficient, effective, and continuous protection for you, your family, and your property.
ARE PRIVATE RESIDENTIAL SECURITY SERVICES IN DALLAS, TEXAS NECESSARY?
Gated and monitored communities and residential buildings provide a number of safety benefits for their residents. However, for high alert situations, our clients find that the personalized attention they receive from Eagle Eye personnel cannot be surpassed. Every Dallas, Texas residential security services detail is extensively trained in threat response and knows the optimal course of action for your location. When a matter of seconds can make all the difference, your private detail offers unparalleled protection.
HAVE QUESTIONS OR CONCERNS? CONTACT US.
Every home is unique, having its own concerns and needs. Contact us today to speak with a residential security consultant about your protection needs. We're happy to answer questions so you feel confident in your choice of protection services for your Dallas home.
Armed and Unarmed Protective Services
Highly Vetted, Experienced, and Extensively Trained
Actionable Intelligence Reporting
Services Tailored to You and Your Family's Needs
Professional, Discreet, and Vigilant
Using our online request form we can be sure to connect you with the right department, and respond to you promptly.
ABOUT EAGLE EYE:  THE RIGHT TEAM. WHERE YOU NEED IT.
Choosing protection services for you and your loved ones is a weighty decision. At Eagle Eye, we understand the many considerations that can affect your choice. This is why Eagle Eye is a global operation with the ability to provide you continuous protective services whether you're at home or abroad. Our teams are highly trained in protection and surveillance operations. Above all, professionalism, excellence and vigilance are trademarks of our work. You can rest assured that the safety and security of our clients and their property are top priority with Eagle Eye.

Personal & Executive Protection in Dallas, TX
If you're traveling or looking to relocate your family and business to Frisco, we offer security services to help find and reduce threats to you and your company. From executive protection to cybersecurity and training, Eagle Eye Protective Services has the right security for the right needs. More in Dallas
"Eagle Eye understands our situation...
.. and out of all the Companies we have worked with they are the most flexible and responsive.
They are professional in every sense and are always willing to go above and beyond.