Security Driver Services in Dallas, TX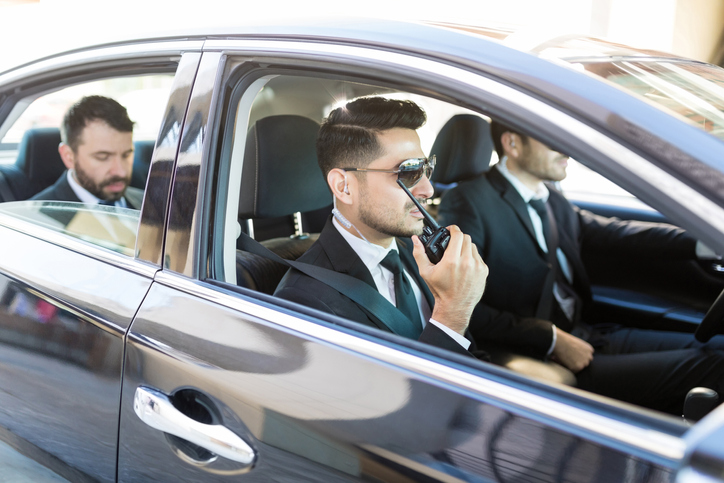 Ground transport has an elevated risk factor for high-profile executives and celebrities. Exposure and proximity to crowds in public areas can provide opportunities for security breaches that threaten a person's safety and privacy. In addition to personal executive protection, Eagle Eye International Protection Services offers security drivers for the Dallas, Texas area to keep you safe and protected while traveling by vehicle.
SECURITY CHAUFFEURS FOR PROTECTION YOU CAN TRUST
At Eagle Eye, we take protection seriously. We provide a complete line of services for 24/7 security for individuals and organizations. All of our procedures and processes are geared toward keeping clients safe. Our executive protection driver services are part of this rigorous security plan.
We attract agents with a high protective instinct. Then, after extensive vetting and training, we put together teams that are skilled and knowledgeable in the Dallas area to offer high-caliber security drivers. Regular instruction and routine background checks further ensure you have a team you can trust.
SECURITY DRIVER SERVICE FOR THE DALLAS, TX AREA
Regardless of where you need to be in Dallas, your personal security driver will get you there. Furthermore, no transport job is too big or too small. No matter if you need a short drive to DFW, or require a full day's service to get you from Downtown's Historic District to the Telecom Corridor in Richardson, Eagle Eye will get you around Dallas County safely.
All of our drivers are familiar with the Dallas area and will have created a pre-transport plan for increased protection. As always, discretion and professionalism are hallmarks of our service.
Unarmed and Armed Drivers
Highly Vetted & Trained
Regular & Recurring Background Checks
Discreet, Personal, Professional
Low Turnover / High Retention Rate 
CONTACT US TO GET STARTED
Our security consultants are ready for any questions you may have. They will help you schedule your ground transport and discuss our safety protocols so you know what to expect. Contact us today to get started.
Using our online request form we can be sure to connect you with the right department, and respond to you promptly.
ABOUT EAGLE EYE: AN EYE ON ALL MATTERS SECURITY
Eagle Eye offers a complete line of personal and corporate protection services. Founded by former military and law enforcement personnel, all of our processes and procedures are rooted in our dedication to protecting clients. Knowing this, you can trust our teams in all we do. Whether you bring on Eagle Eye for an executive protection detail, corporate security services, or for security ground transportation, you're getting the experience and dedication of an entire agency committed to your safety worldwide.

Personal & Executive Protection in Dallas, TX
If you're traveling or looking to relocate your family and business to Frisco, we offer security services to help find and reduce threats to you and your company. From executive protection to cybersecurity and training, Eagle Eye Protective Services has the right security for the right needs. More in Dallas
"Eagle Eye understands our situation...
.. and out of all the Companies we have worked with they are the most flexible and responsive.
They are professional in every sense and are always willing to go above and beyond.