How Can Lifestyle Managers Choose the Best Protective Security Company?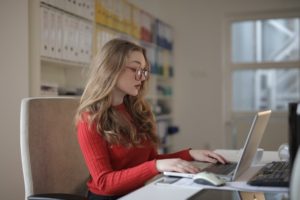 According to Wikipedia, lifestyle management is "the outsourcing of personal tasks to commercial firms and individuals." Usually, lifestyle managers work with company CEOs, celebrities, and other high-profile VIPs, assisting them in their day-to-day tasks and providing them with scheduling services. Of course, at the forefront in today's world for many high-profile individuals is protective security services. As a lifestyle manager, it's important for you to find a company you can trust with your client's security needs. What should you look for in a security company?
With many different protective security companies touting their services on the internet today, it can be difficult for a lifestyle manager to distinguish what is important when it comes to the company they're hiring. You want to make sure you're getting the absolute best service for your client, because you know their security and safety is of the utmost importance. And, if you manage the protective security needs for entire families, you want to be sure the company understands family security and all the special conditions that can surround that as well.
5 Qualifications Lifestyle Managers Should Note When Choosing A Security Company
If you're a lifestyle manager and you've been tasked with hiring a protective security company for your client, it's important to know the types of qualifications that are a non-negotiable must. This is the best way to guarantee that the company you hire has the experience necessary to provide your client with optimal protective security services.
Experts from Diverse Fields: When choosing a protective security company, it's important that the company is well-staffed, with highly skilled experts from a diverse range of backgrounds. Eagle Eye International, for instance, is a strategic level security management organization, comprised of highly experienced professionals. Their diverse backgrounds include industrial security, financial services, law enforcement, military special operations, and intelligence.
Proper Licensure: It's imperative when choosing a protective security company that it has the appropriate licenses for the services provided. This helps to ensure that the company you're using is reputable, and is recognized as an approved provider of protective security services. Eagle Eye International is licensed to operate anywhere in the United States and internationally. 
Highly Screened Personnel: You want to make sure the people you're hiring to protect and serve your client are the most qualified people for the job. You also want to be sure they are highly reputable and respected in their respective fields. At Eagle Eye International, we focus on meticulous screening and systematic training of qualified personnel who are both motivated and committed to optimal performance.
Range of Services Offered: The protective security company you hire for your client should be able to easily adapt to a variety of different scenarios and provide a range of services so that no stone is left unturned when it comes to your client's needs. Eagle Eye International, for instance, offers services that range from personal protection details, to intelligence and analysis, to information security.
Custom Approach: Your client is like no other, and a cookie-cutter approach to protective security services simply will not ensure that they receive the best possible services. You should look for a company that carefully analyzes your client's specific needs, and provides them with the solutions they need for the best security available.
Eagle Eye International can provide your client with myriad services to suit every need.
At Eagle Eye International, our team was initially formed to meet the demand of protective security services in Mexico and Latin America. Since our inception, we have moved beyond our initial niche, and have grown our team with professionals from a number of different fields. We commit to demonstrate a genuine level of care and expertise that you simply will not find with a company that offers packaged services. We provide completely custom solutions, because we know no two clients are alike, and neither are their protective security needs.
The services we offer include:
You can help your client get the training they need to protect themselves, too.
Additionally, Eagle Eye International can provide your client with self-defense and awareness training, so they are better able to defend themselves, should the need arise. The world can be a dangerous place, and even more so for people who are high-profile. We understand that, and have the capabilities to train your client, their family members and their staff in:
Counter Kidnapping
Self Defense
Evasive & Defensive Driving
Situational Awareness
Active Shooter Response
Cyber Awareness & Training
Lifestyle managers choose us for their clients' protective security needs.
Your job as a lifestyle manager isn't easy, but when you work with us, we can help meet some of your client's most vital needs. Do not trust their protective security to just anyone; by choosing Eagle Eye International, you're choosing a top-level company with the qualifications your client needs to ensure their safety and security. When you need assistance, we're ready to help you. To get started, call us today at 1.800.372.8142 and we will schedule a consultation with you. Or, fill out our convenient online contact form, and one of our associates will get back to you shortly. We look forward to meeting the protective security needs of your client.